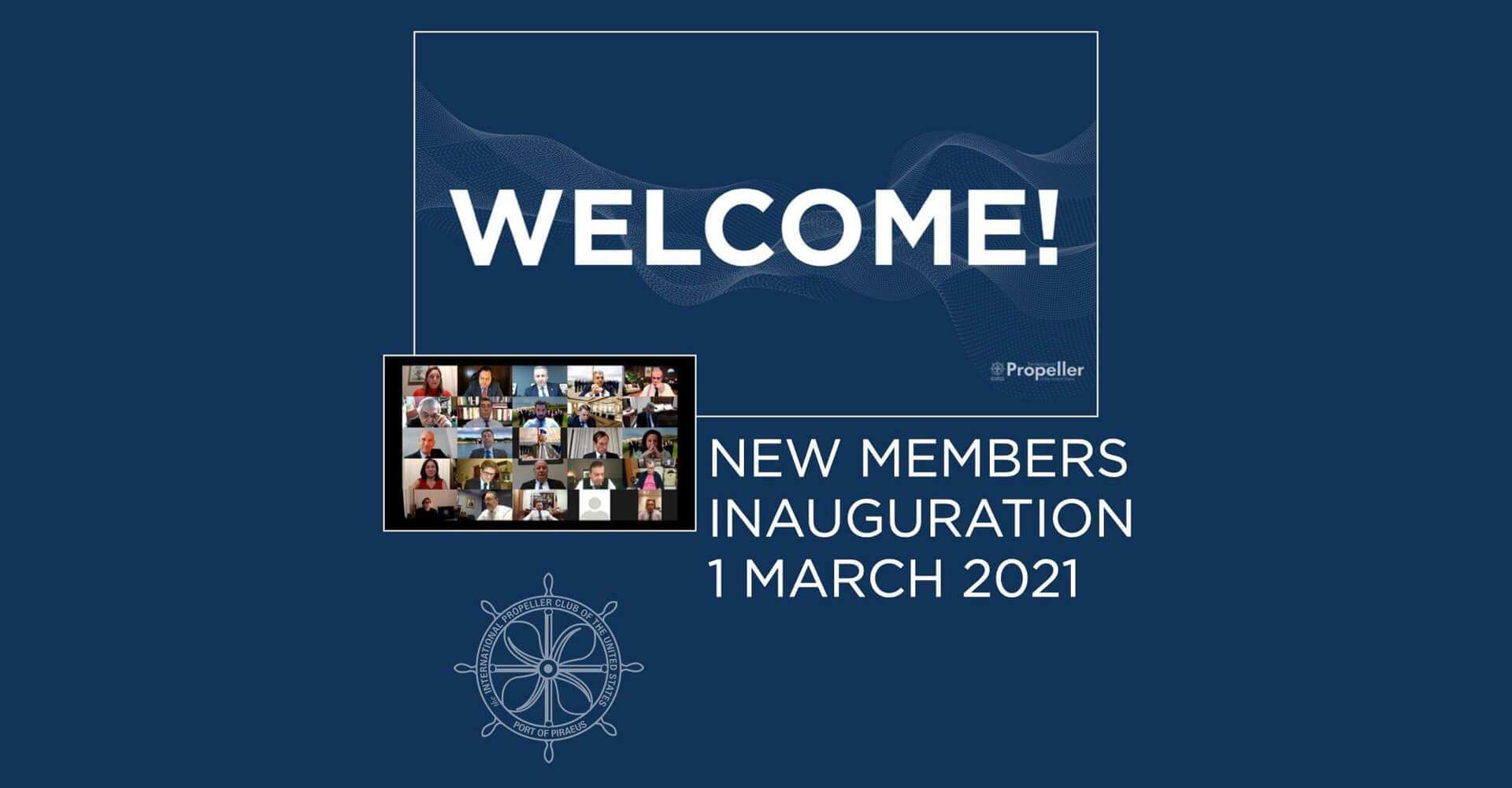 29 Oct

New Members Inauguration
Inaugural event for 165 new members by the Propeller Club, Port of Piraeus
The online inaugural event welcoming 165 new members to the International Propeller Club, Port of Piraeus, took place on Monday, March 1 at 8pm.  
Our Club's President, Costis J. Frangoulis, and the Board of Governors extended a warm welcome to new members at a warm and friendly event well attended by existing members, including President Emeritus, George Xiradakis.
During two interesting and highly interactive hours, new members were informed about the history, the purpose and the activities of the Propeller Club.
Mr. Frangoulis charted the profile, philosophy and values of the Club and spoke of its focus on shipping and relations between Greece and the United States. His presentation opened with a brief greeting from the U.S. Ambassador Geoffrey R. Pyatt, the Club's Honorary President.