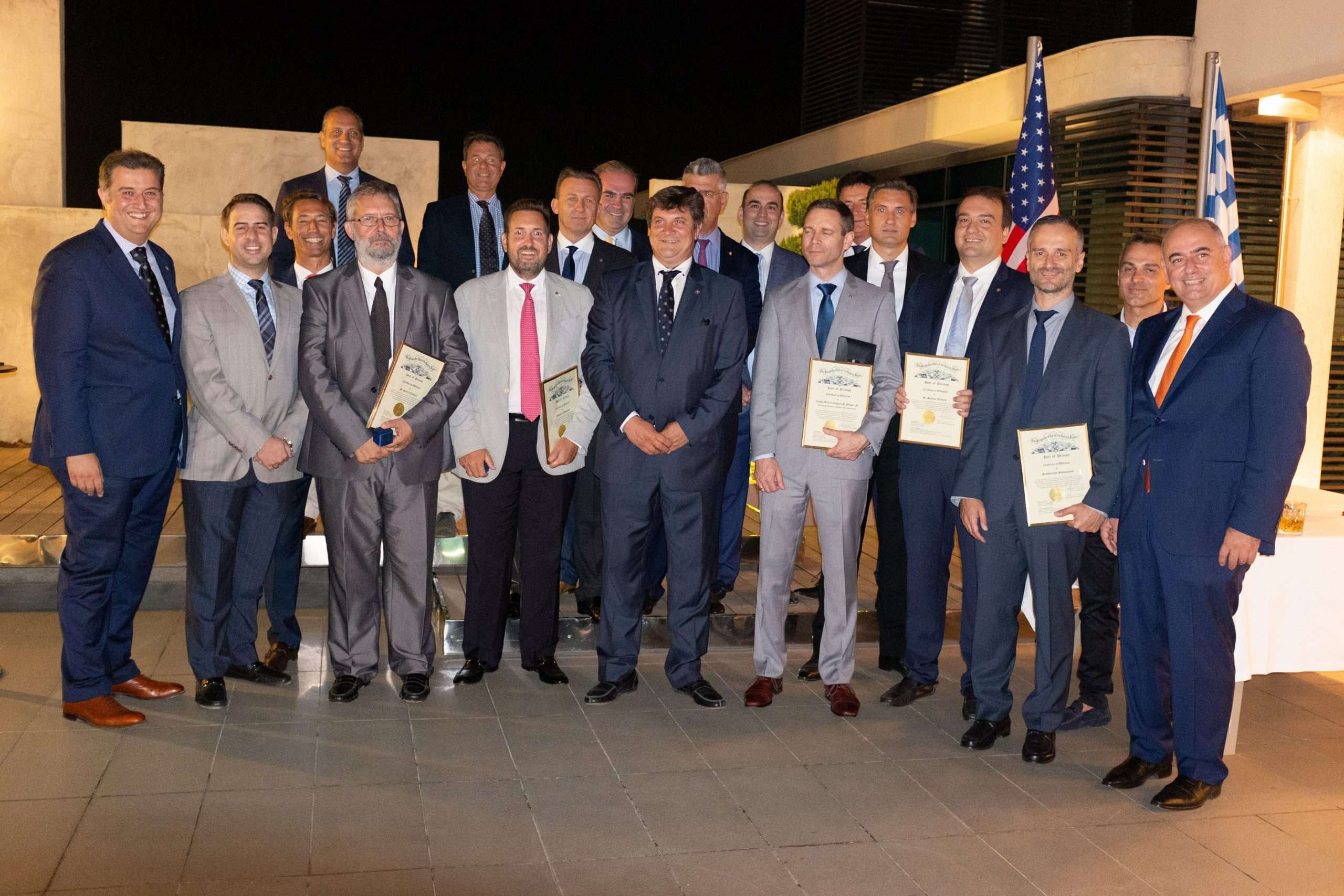 15 Nov

1st Board Meeting of PC Thessaloniki
Executive Visit to Thessaloniki – 1st Board Meeting of PC Thessaloniki
President George Xiradakis and Regional Vice President of South Europe and North Africa Dr Konstantinos Rokkos are visiting Thessaloniki in order to participate to the 1st Board Meeting of local Chapter after its reactivation last September during Thessaloniki International Fair.
The program of the two days visit also include meeting with Honorary President of P. C. T. and US Counsellor, Mr. Greg Pfleger together with President of P. C. T., Mr. Stavros Tsolakis. Also delegation will attend the "Thessaloniki Summit" where Prime Minister AlexisTsipras and President of Opposition Kyriakos Mitsotakis will address together with leaders of Balkam Countries.
The top level delegation of Propeller Club of Piraeus will also meet separetly with the Past President of the Club Mrs Eni Michaildou in order to discuss the expansion of the Club and establishment of new chapters in North Greece and Ukrainian.
This visit has also been endorsed by the President of the Intercontinental Propeller Club of US in his recent visit on the occasion of AMVER AWARDS CEREMONY 2018 last October.
Full report on the visit will follow.
Description of the Photograph
"Governors of both clubs during September 2018 Ceremony of reactivation of P. C. T. with Counsellor and Honorary President of P.C.T., Mr. Greg Pfleger."
8180