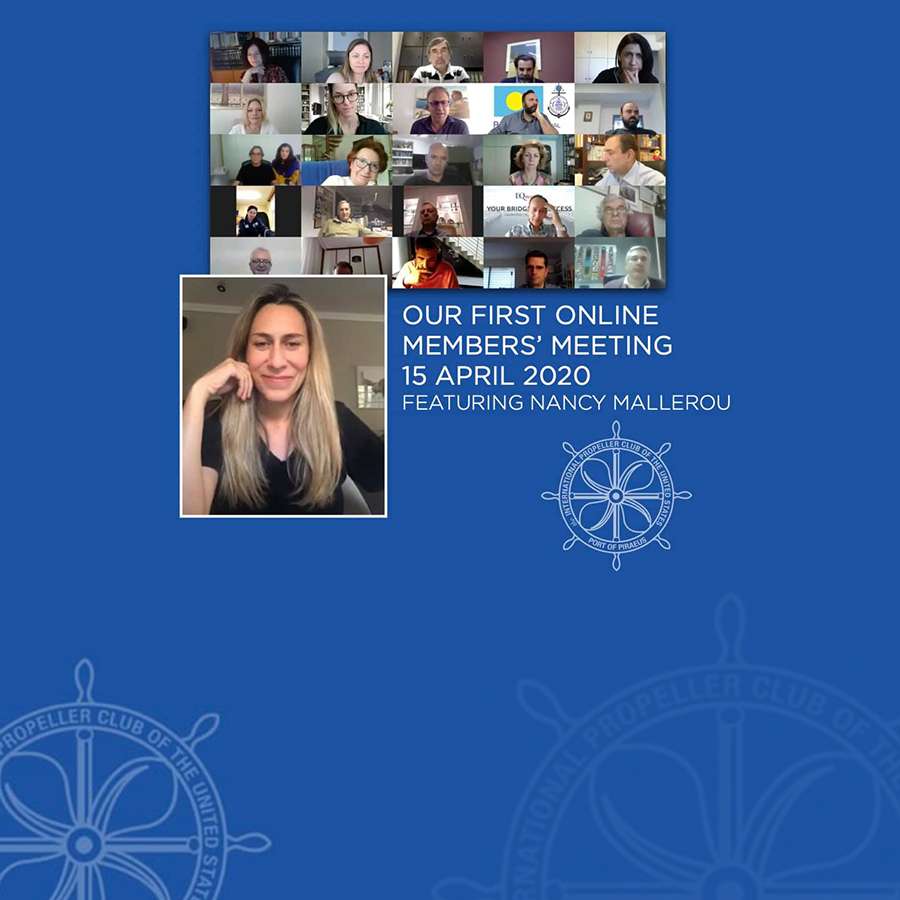 15 Mar

1st Online Members' Meeting
1st Online Members' Meeting 2020
On April 15, 2020, the Propeller Club held its first online Members Meeting featuring Dr. Nancy Mallerou, international speaker, author, and CEO of the Life Clinic Group. In an important session, Dr. Mallerou spoke on the topic: "Lockdown. Is it a friend or a foe?". The key theme covered the challenges and opportunities of the lockdown and how we can build on them for the day after. Around 100 Club members called into the session which was followed by an open discussion on how to face these unprecedented and challenging times.
Several important issues were raised by members: 1) How some companies are able to recover from point zero and start over. 2) The impact of digital transformation. 3) Will we get back to normal or will we live in a new world after COVID-19? 4) How e-learning has become a reality in just a few days. 5) Less traveling – more digital communication. 6) The impact of COVID-19 on tourism and yachting. 7) The real meaning of being healthy.
Nancy discussed how this is a great opportunity to create change and adopt different plans, and that we are a lucky generation for not having faced historical challenges until now. Fear is never a good factor. We must build a mindset that encourages us to develop a productive future and the hope that we will be more creative after this period.
Peter Economides also reminded us of how much belief there is in the potential of Greece and the Greeks, and that we can come out of this crisis stronger and more effective as a country.
12143