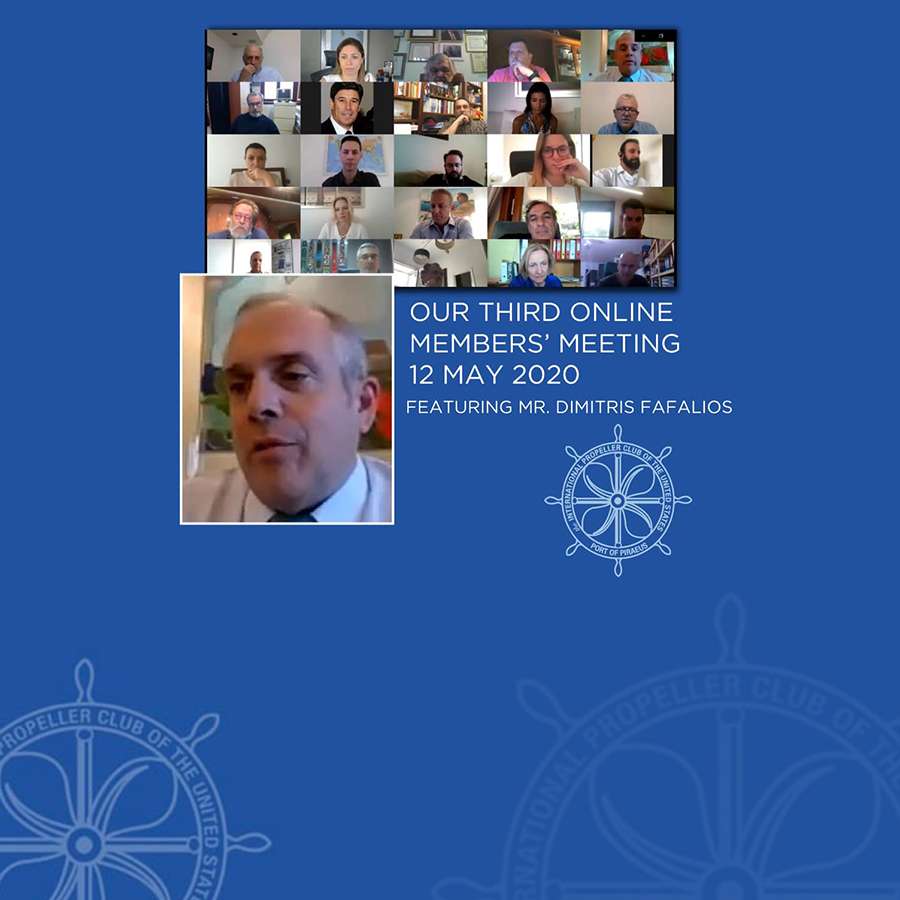 12 May

3rd Online Members' Meeting
3rd Online Members' Meeting 2020
On May 12, 2020, the Propeller Club held its third online Members' Meeting featuring Mr. Dimitri Fafalios, Chairman of Intercargo. With the participation of many members, Mr. Fafalios highlighted the role of Intercargo as the organization celebrates 40 years in the dry cargo sector. Mr. Fafalios discussed a range of issues, including the chartering issue of information access, noting that charterers should cooperate honestly for the development and prosperity of the shipping market and in particular, the dry bulk market before and after COVID-19.
Mr. Fafalios also highlighted the need for onboard training, the development of technology, and the need for relevant safety procedures. He noted that even if Intecargo does not specialize in the area of education, they will do their best to promote Greek maritime education. Mr. Fafalios requested the support of companies to hire Greek seafarers as well as the need to update maritime courses in schools.
Referring to the global market, Mr. Fafalios noted that China plays a vital role in dry cargo demand, but there is a need for trade from other countries as well. The demand for goods such as soya beans, wheat, and grain has not been altered because of COVID-19. In the area of access to finance for small maritime enterprises, Asian countries will play a most significant role. After the Q&A session a dialogue ensued with members who expressed their views regarding life and work. The meeting closed with remarks from the President who also thanked our members for their great participation.
12171