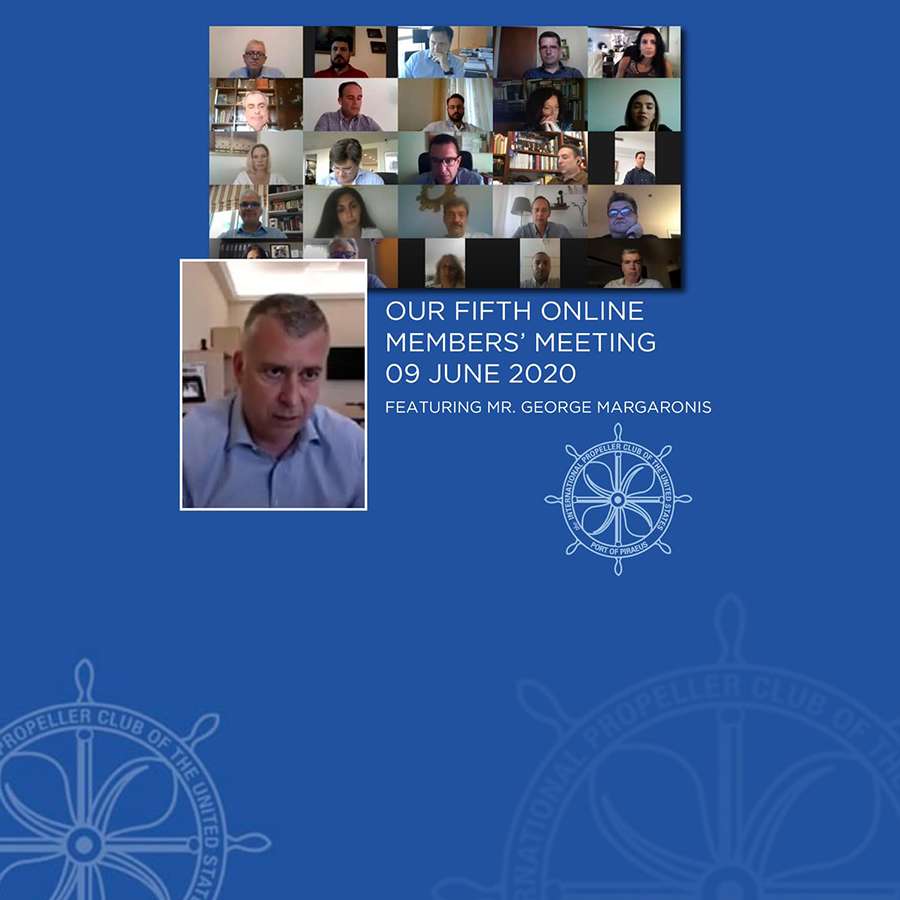 09 Jun

5th Online Members' Meeting
5th Online Members' Meeting 2020
On June 9, 2020, the Propeller Club held its fifth online Members' meeting featuring Mr. George Margaronis, CEO of Latsco Marine Management.
Mr. Margaronis spoke about the tanker market during and after Covid-19, and the future of shipping markets.
He referred to a number of significant recent events in the oil market such as the disruption of oil market fundamentals, demand and supply rebalancing, and the demand recovery needed to support the oil market. He spoke of the record amount of oil being stored on large tankers at sea. He went on to discuss how the Covid-19 pandemic continues to dominate oil and tanker market dynamics. He closed by stressing that there is light at the end of the tunnel.
After the Q&A session Mrs. Xenia Kourtoglou, CEO of Focus Bari, presented the results of our survey, which was undertaken in February.The meeting closed with the remarks of our President, Mr. Costis J. Frangoulis, who commented on the findings and referred to how the Club would act on the findings of the survey in the future.
12181