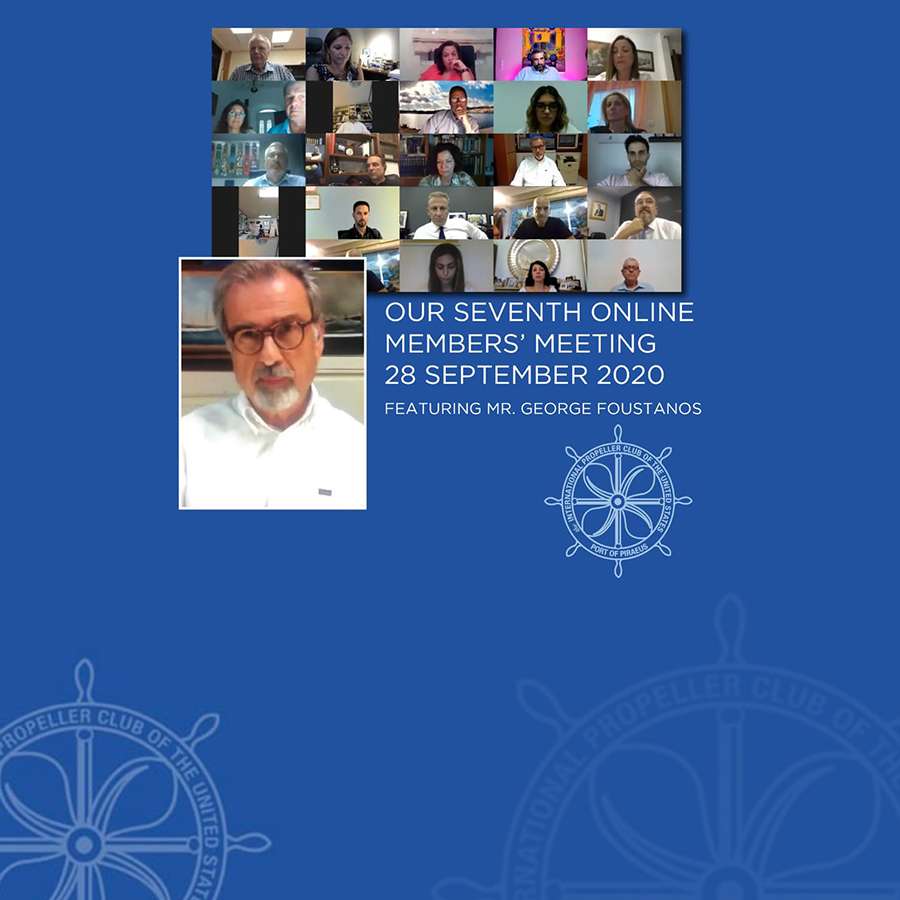 28 Sep

7th Online Members' Meeting
7th Online Members' Meeting 2020
On September 28, 2020, the Propeller Club held its 7th online Members' Meeting, featuring Mr. George Foustanos, maritime historian and author.
The meeting began with the comments of our President, Costis J. Frangoulis who welcomed the participants and gave an overview of recent Propeller Club news and activities as well as upcoming events. In addition, he informed Members that the Online Meetings would take place once per month.
During an interesting and inspiring speech, Mr. Foustanos spoke on the topic of "The Modern History of Greek Shipping."
His speech was followed by a Q&A session.
12194