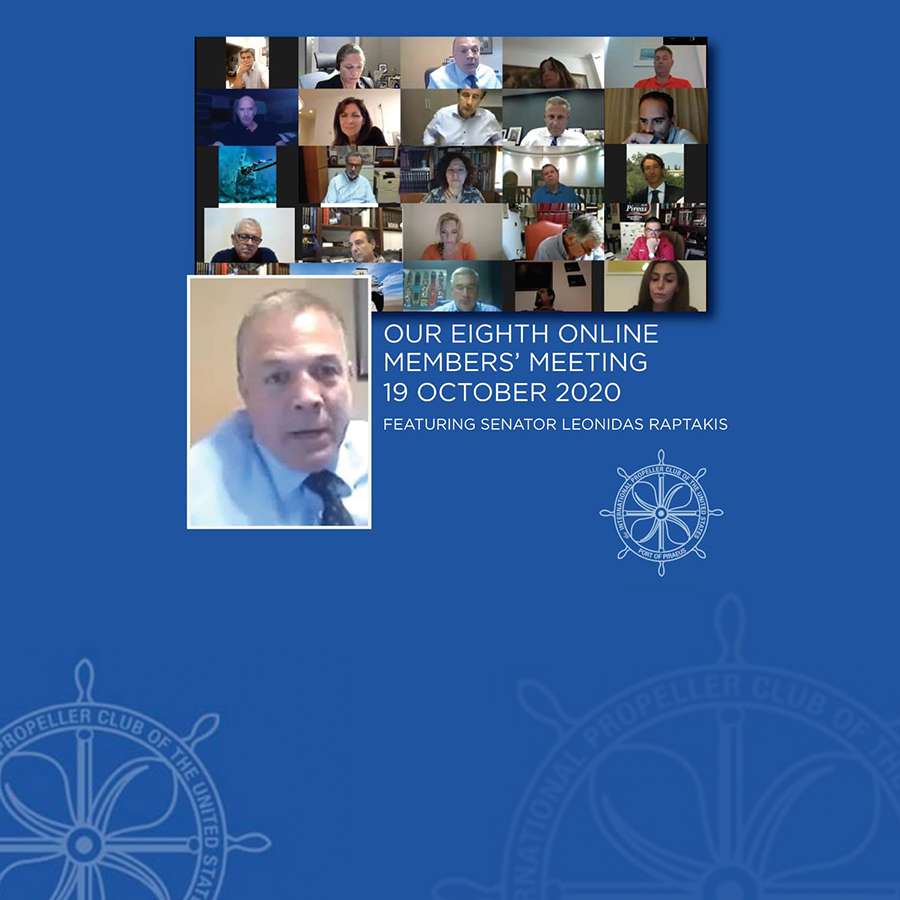 19 Oct

8th Online Members' Meeting
8th Online Members' Meeting 2020
On October 19, 2020, the Propeller Club held its 8th Online Members' Meeting featuring Senator Leonidas Raptakis, a Democratic Party member of the Rhode Island Senate and Vice President of the World Hellenic Inter-Parliamentary Association (WHIA).
The meeting began with comments by our President, Costis J. Frangoulis and an introduction to Senator Raptakis by our Secretary General, Mrs. Danae D. Bezantakou.
During a highly valuable and interesting presentation Senator Raptakis spoke about Hellenic-U.S. relations., covering a wide range of topics. This was followed by a Q&A session.
The meeting closed with remarks from our President who thanked Senator Raptakis for his participation as well as the members for their great attendance and continuous support.
12199