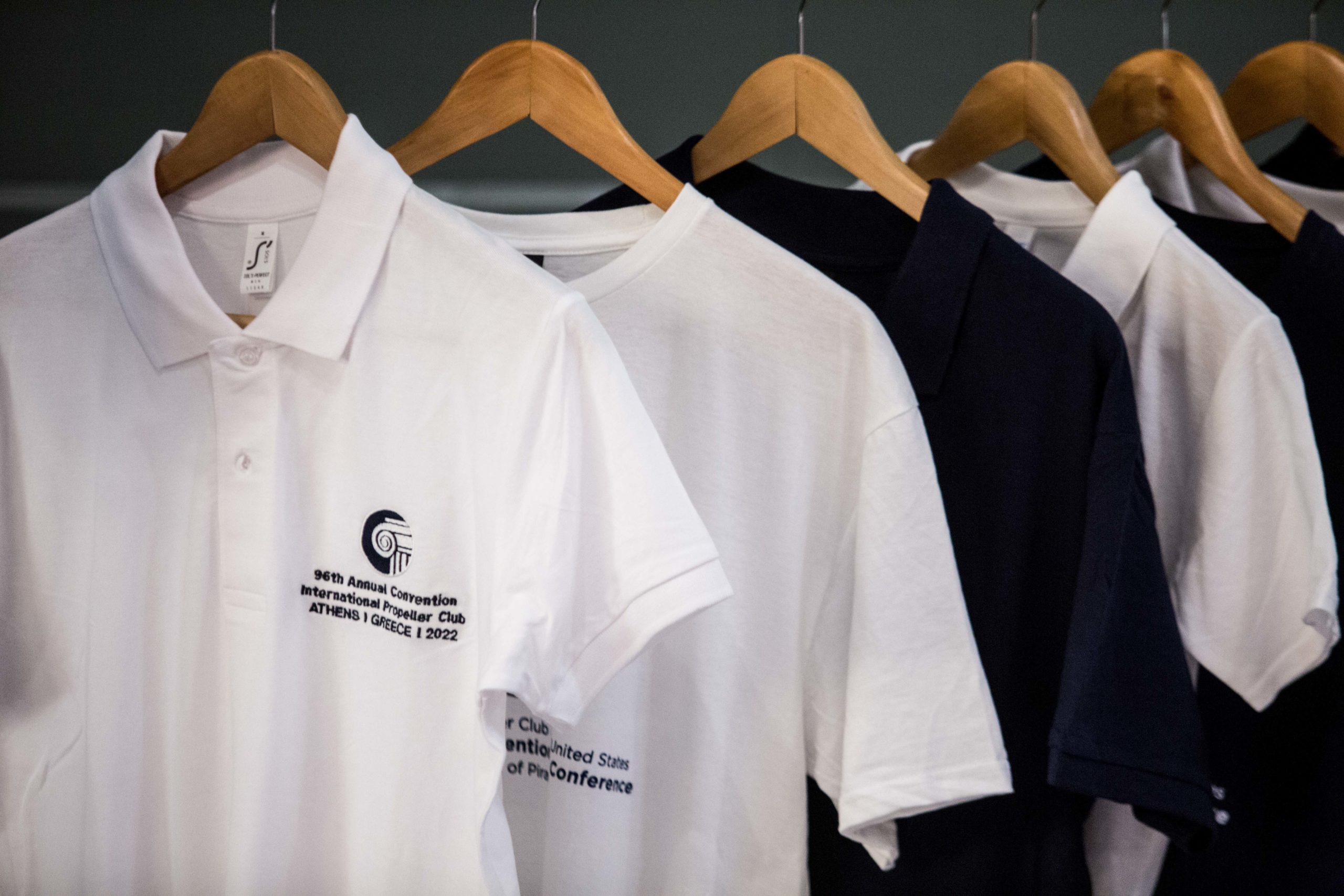 07 Oct

96th International Convention & Conference Merchandise
96th International Convention & Conference Merchandise
In order to keep the memories built from our Convention, we have produced the official merchandise which you can order today. All prices carry a 50% discount from the original price.
Polo Shirt (100% Ringspun semi-spun Cotton) 17,50€
T-Shirt (100% Cotton) 10,00€
Cap (100% Heavy Cotton) 12,50€
Mug (Metal Vintage mug with enamel layer) 10,00€
For any further information or merchandise availability, please contact us via email at secretariat@propellerclub.gr or by phone +30 210 42 90 976. Please note that some products have limited quantities in stock.
13520
Gallery