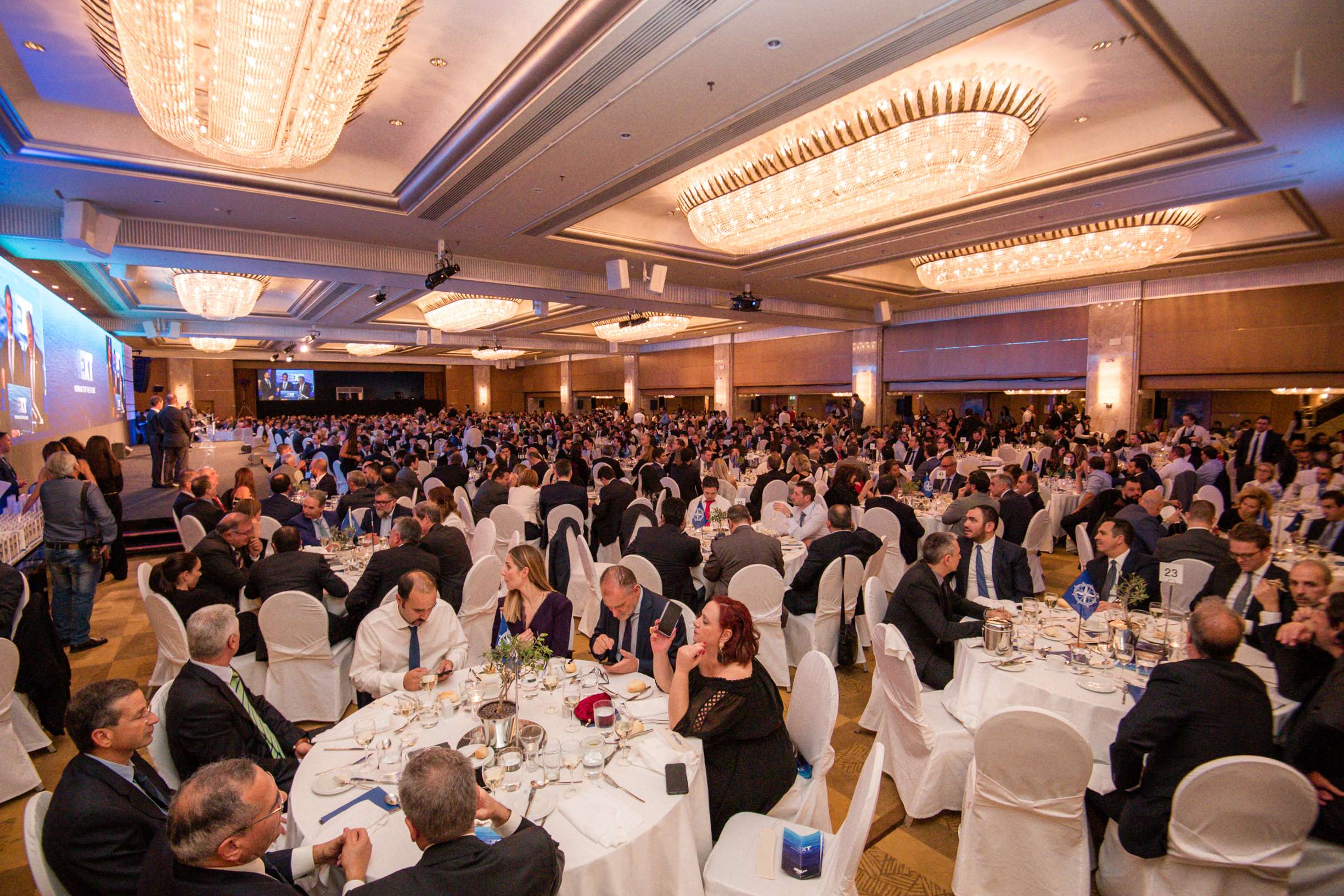 01 Nov

AMVER Awards Ceremony
AMVER Awards Ceremony 2019
The AMVER Awards Dinner, organized by The International Propeller Club of the United States, Port of Piraeus, in collaboration with the United States Embassy in Greece and the United States Coast Guard, took place on Friday, November 1st, 2019.
This year's message was "NEXT – working for the Future", a message that wholly reflects the newly elected Board of Governors of the Propeller Club, presented for the first time by incoming President, Costis Frangoulis.
The event opened with moving renditions of the anthems of the United States and Greece by the Children's Choir of the American Community Schools of Athens. Peter Economides, the renowned brand strategist, acted on behalf as Master of Ceremonies.
More than 1,100 guests, primarily from the shipping industry, enjoyed the evening, honoring shipping companies, their vessels and crews which represent Greece's maritime heritage. An evening of entertainment, information and inspiration. An invitation for all to move forward, working for the future. The future of Greece after ten years of crisis. The future of shipping as it faces new challenges in a rapidly changing world. The future of education as we prepare a new generation to take its place in this world. The future of safety at sea. The future of the planet in the face of increasing environmental threats. The future of our children.
The incoming President of the Propeller Club, Costis Frangoulis, honored the outgoing President, and now Vice-President of the International Propeller Club, Mr. George Xiradakis, with the title of President Emeritus. Mr. Frangoulis talked about the future of the Club. He shared the vision of the new Board for the future of the Propeller Club with an even larger membership, with a presence in more Greek ports, and the ability to raise even more funds in order to give back to Greek society.
As he stated characteristically, "Together with this remarkable Board of Governors, we will work intensively as a team, focused on the next day, working for the future."
7492
Gallery