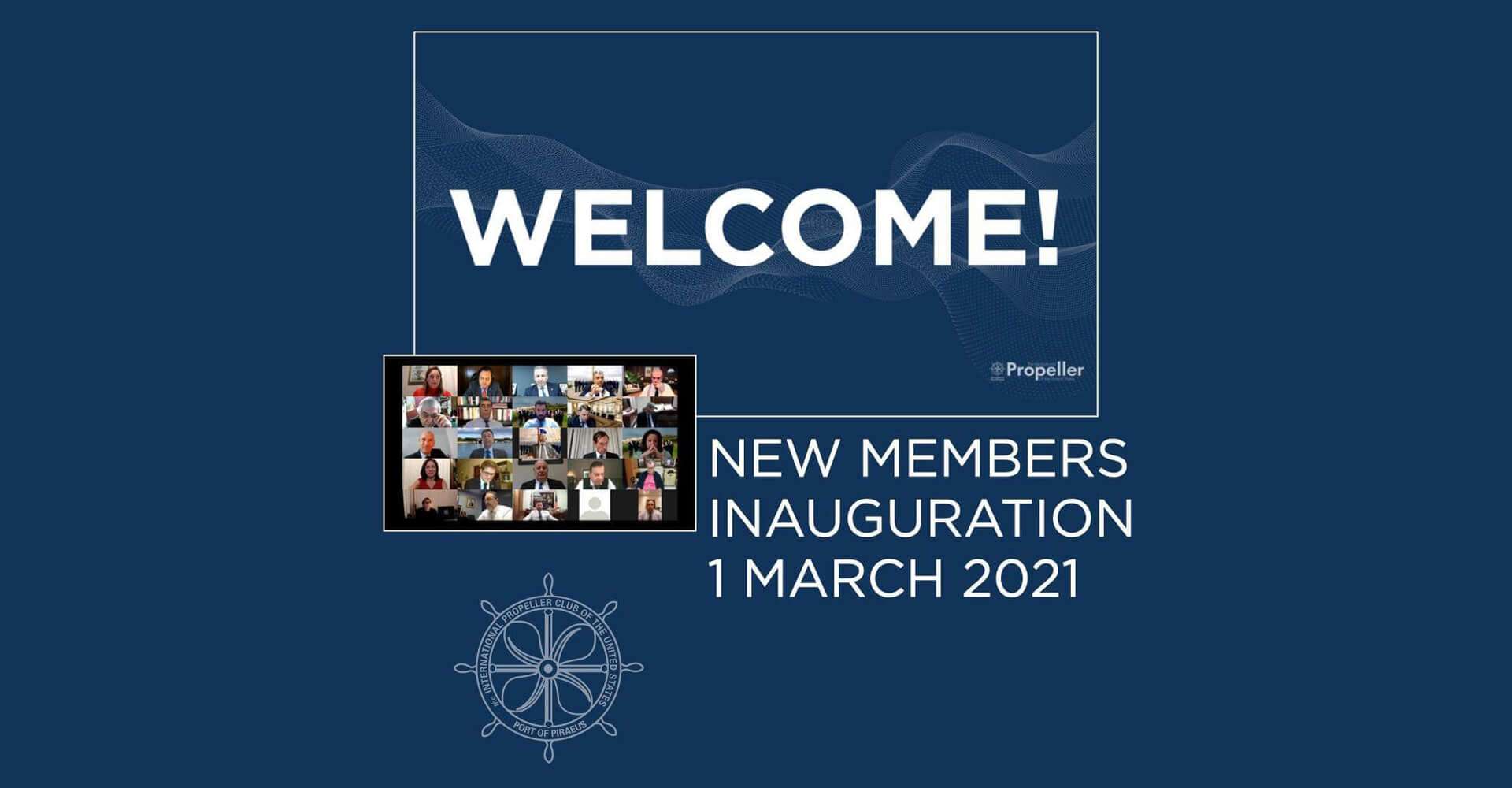 01 Mar

Inaugural Event for New Members
Inaugural Event for New Members 2021
The online inaugural event welcoming 165 new members to the International Propeller Club, Port of Piraeus, took place on Monday, March 1 at 8pm.
Our Club's President, Costis J. Frangoulis, and the Board of Governors extended a warm welcome to our new members at a warm and friendly event well attended by existing members, including our President Emeritus, George Xiradakis and our Regional Vice President, Southern Europe & Africa, Kostas Rokkos.
During two interesting and highly interactive hours, new members were informed about the history, the purpose and the activities of the Club. Mr. Frangoulis charted the profile, philosophy and values of the Club and spoke of its focus on shipping and relations between Greece and the United States. His presentation opened with a brief greeting from the U.S. Ambassador Geoffrey R. Pyatt, the Club's Honorary President.
Later, many had the opportunity to express their thoughts and feelings on becoming members of the Club.
"This is an important day in our 86 year history," said Mr. Frangoulis, adding, "Today we welcome 165 new members, more than we have ever welcomed at a single event." He emphasized that the Propeller Club, Port of Piraeus, is the oldest active club outside tribe United States and the second largest Club in the world. "The remarkable success of this Club is due to the high commitment and involvement of its members," he said, adding that, "a club is only as good as its members."
The event was honored by the presence of Niels Aalund, President of the International Propeller Club of the United States who joined the meeting from Galveston, Texas. Mr. Aalund praised the club for the remarkable increase in membership and urged new members to play an active role. "When asked what I enjoy most about the Propeller Club, my answer always is – the people! I invite you to be active members, which is something that will contribute to your personal and professional development," he said.
During this event, the President made the first official announcement regarding the Online Conference of the Club, which will take place on May 25, 2021. The key theme of the conference will be Greek – American relations and shipping. The conference will feature numerous important speakers from Greece and the United States.
11282