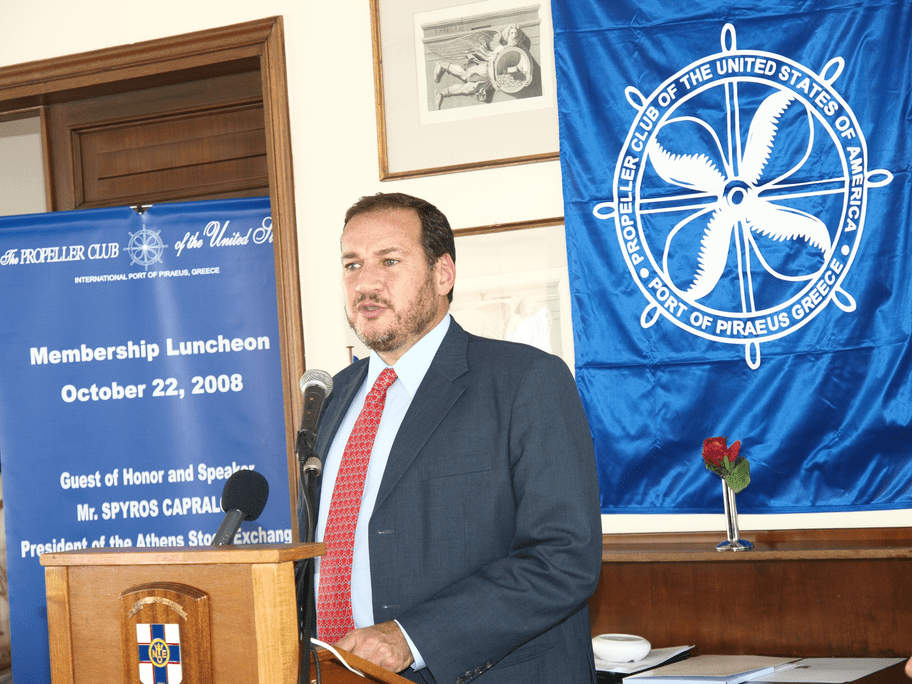 22 Oct

Members' Luncheon – Keynote Speaker Mr. Capralos
Members' Luncheon – Keynote Speaker Chairman of the Athens Exchange SA, Mr. Capralos Spyros
The International Propeller Club of the United States, Port of Piraeus organized a membership luncheon with guest of honor and speaker ,Chairman of the Athens Exchange SA, Mr. Spyros Capralos. Topic of his speech:'The Greek Shipping Industry and its Prospects on the Greek Stock Market'.
During his speech he referred to the financial crisis as one of the most violent of all times and he added that no small part of the crisis is due to the greed for quick and easy profits by a large number of traders in banks, hedge funds and other intermediaries.
He also referred to the efforts of the United States Government and the European Countries to rescue the financial system by providing liquidity into the system.
8007
Gallery