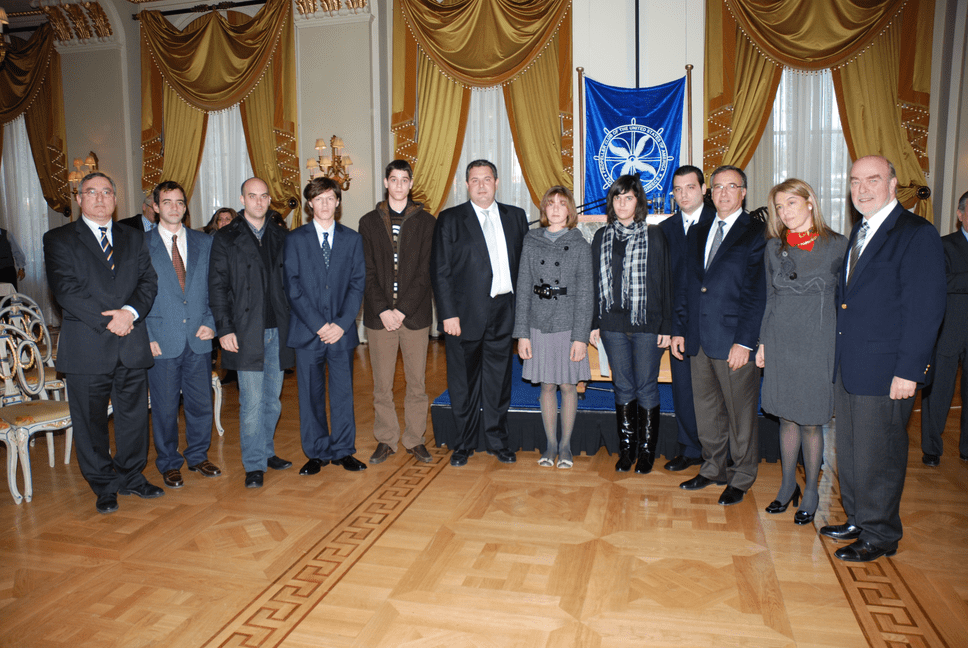 11 Jan

New Year Pita Cutting Ceremony
New Year "Vasilopita" Cutting Ceremony 2009
On Sunday, January 11, 2009, a joyous celebration took place at the Grande Bretagne Hotel. Hosted by the Board of Governors and the members of the International Propeller Club of the United States, International Port of Piraeus, members took part in cutting the 'vasilopita' (the Greek New Year's cake).
Christos Kokkinis, The 2nd Vice President of our Club, and the Deputy Minister of Merchant Marine, Aegean and Islands Policy Mr. Panos Kammenos, extended greetings and warm wishes for the New Year.
In his speech, Mr. Kokkinis explained that the Propeller Club is a nonprofit organization and one of its main objectives is to provide scholarships to worthy Greek students. He then thanked all our members for their contribution and support.
Scholarship checks were presented to Greek students during the event.
6963
Gallery