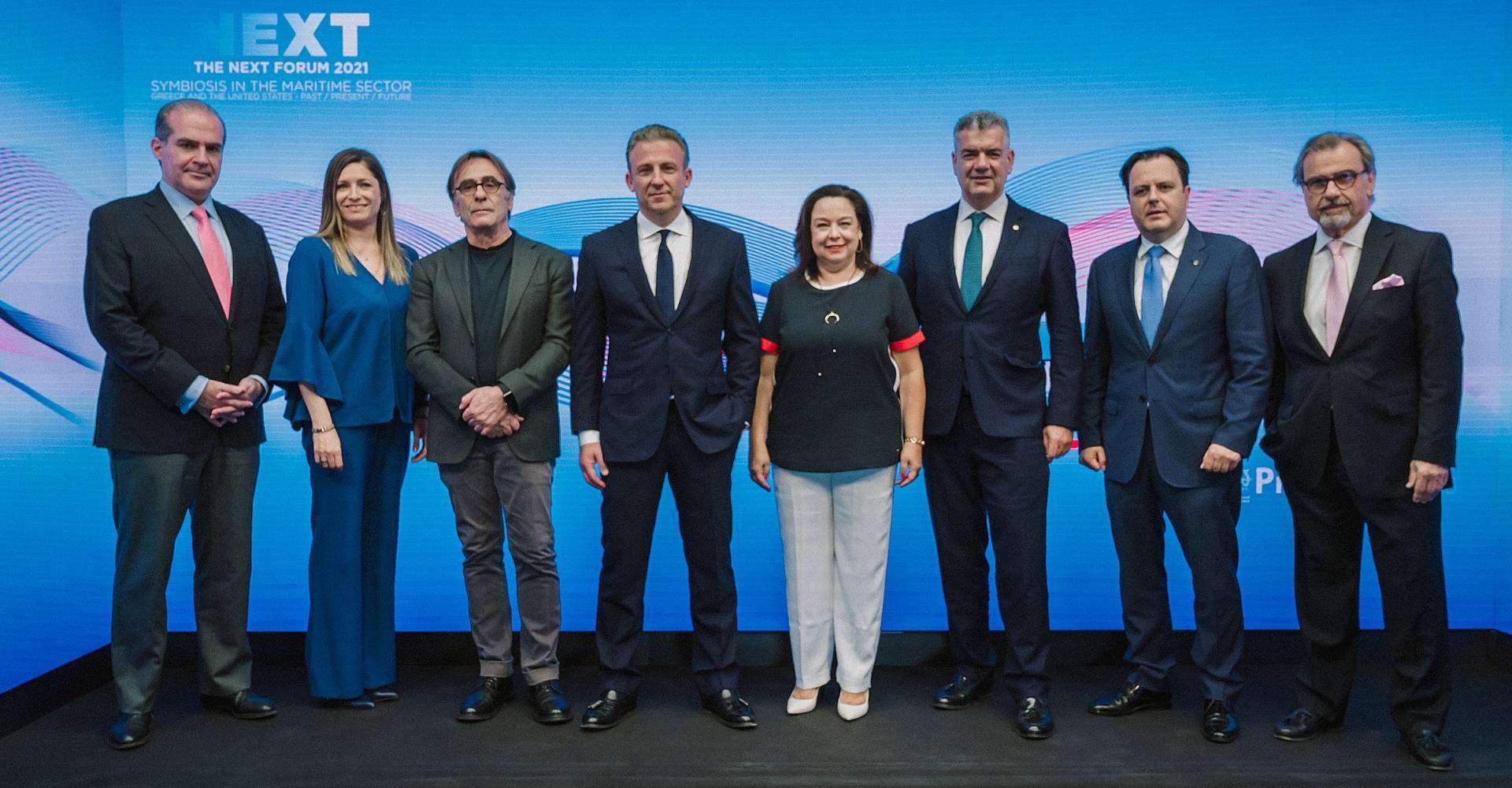 02 Jun

NEXT Forum
The NEXT Forum 2021 Symbiosis in the maritime sector
On 2 June 2021, our Club hosted THE NEXT FORUM 2021, the first in a series of annual forums focused on the relationship between Greece and the United States.
This year's forum traced the past, the present and the future of this relationship within the maritime sector, over three panels, with the participation of renowned personalities from both sides of the Atlantic.
The event was well attended by a diverse global audience concentrated in Greece and the United States.
The forum was hosted by our President, Costis J. Frangoulis. Keynote addresses were delivered by Giannis Plakiotakis, Minister of Maritime Affairs and Insular Policy, Geoffrey R. Pyatt, United States Ambassador to Greece, our member Dr. George Pateras, President of the Hellenic Chamber of Shipping and Niels Aalund, President of the International Propeller Club.
11276
Gallery