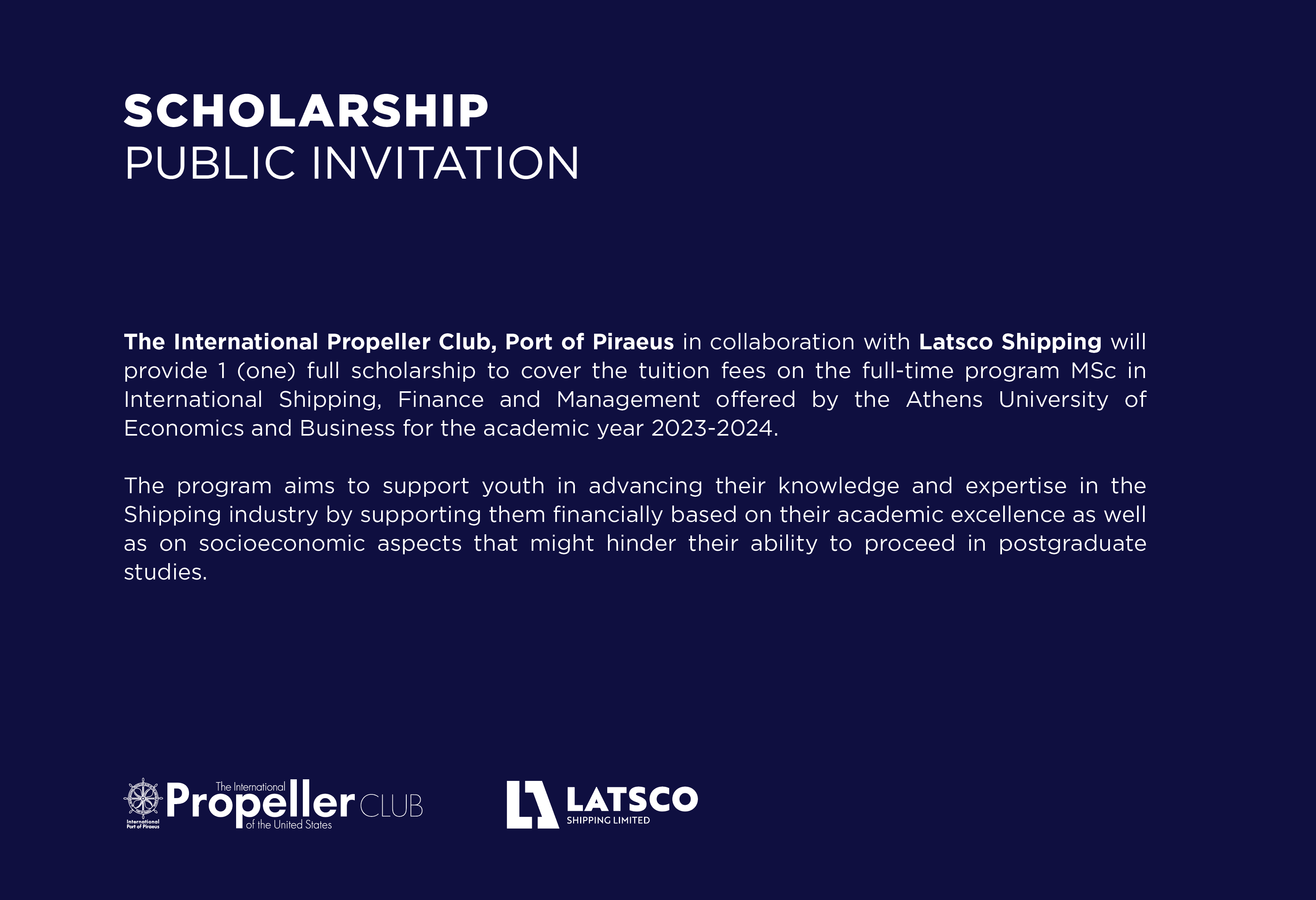 16 Feb

Propeller Club – Latsco Shipping Scholarship
Propeller Club – Latsco Scholarship
The International Propeller Club of the United States, Port of Piraeus and Latsco Shipping are pleased to announce the granting of a full scholarship covering tuition fees for the full-time program, MSc in International Shipping, Finance and Management, offered by the Athens University of Economics and Business for the academic year 2023-2024.
This newly introduced scholarship aims to support youth in advancing their knowledge and expertise in the Shipping industry.
Application deadline is 20/03/2023.
Follow the link to read more about the scholarship and to submit your application: https://www.latsco.com/en/careers/scholarship
13958