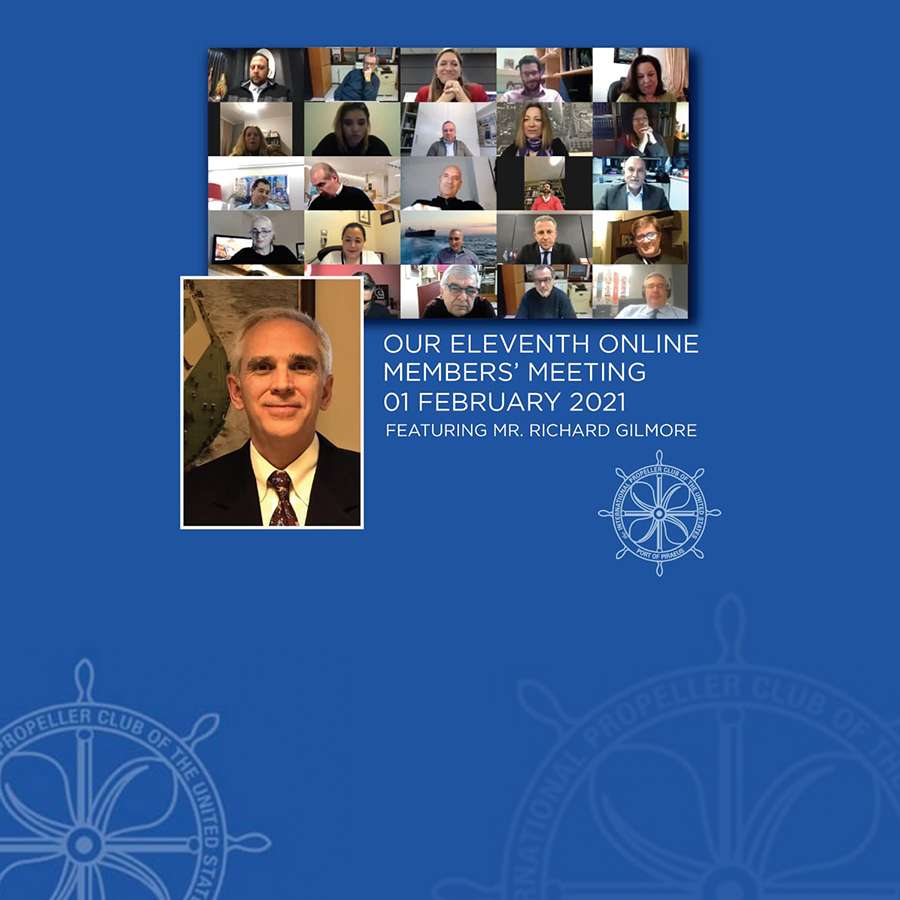 01 Feb

11th Online Members' Meeting
11th Online Members' Meeting 2020
On February 1, 2021, the Propeller Club held its 11th Members' Meeting featuring Mr. Richard Gilmore, Executive Vice President of Maran Gas Maritime Inc. The topic of his presentation was "LNG Shipping – Past, Present and Future".
During a valuable and interesting presentation, Mr. Gilmore analyzed the features and peculiarities of LNG Shipping over time, spoke about the prospects and challenges in the global market. He emphasized the important future role of technology and environmental issues.
This was the first Members' Meeting for the New Year which was followed by the traditional cutting of the New Year's Pitta and Members were thanked for their great attendance.
12215