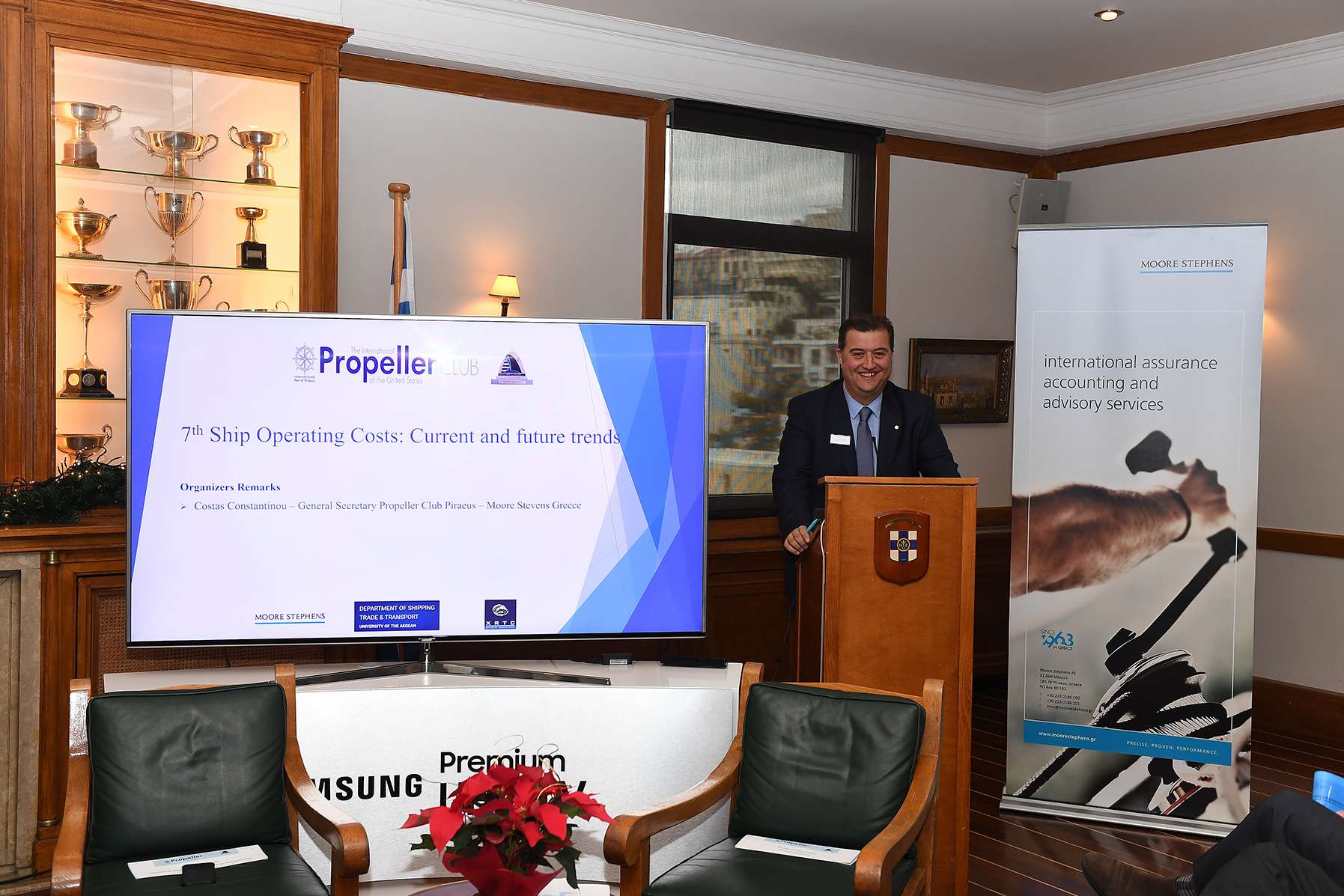 11 Dec

7th Ship Operating Cost Presentation
7th Ship Operating Cost Presentation
The International Propeller Club of the United States, International Port of Piraeus, along with Moore Stephens Greece, organized on Tuesday, 11th of December 2018 the 7th Ship Operating Cost Presentation at the Yacht Club of Greece. The attendees had the chance to listen the most of the members of the Board of Governors, discussing their opinion upon the subject, based on their personal experience and specialties.
Prof., Lagoudis John, opened the discussion, by presenting the topic and how the operation costs in the shipping industry is form and in which categories is divided.
During the conference, a donation was given to Chatzikiriakeio Foundation. 
Among the attendees, were many students from three major shipping universities. University of Piraeus, Aegean University and Alba College. The President of the Propeller Club of Piraeus, Mr. George Xiradakis, took the opportunity to close the conference by pinpointing the importance of the education in all the stages (maritime lyceums, universities, master and also the training inside the company) and departments of the shipping industry (onshore & offshore).
Lunch followed, were everyone enjoyed the delicacies that the chef of the Yacht Club had prepared.
8126
Gallery