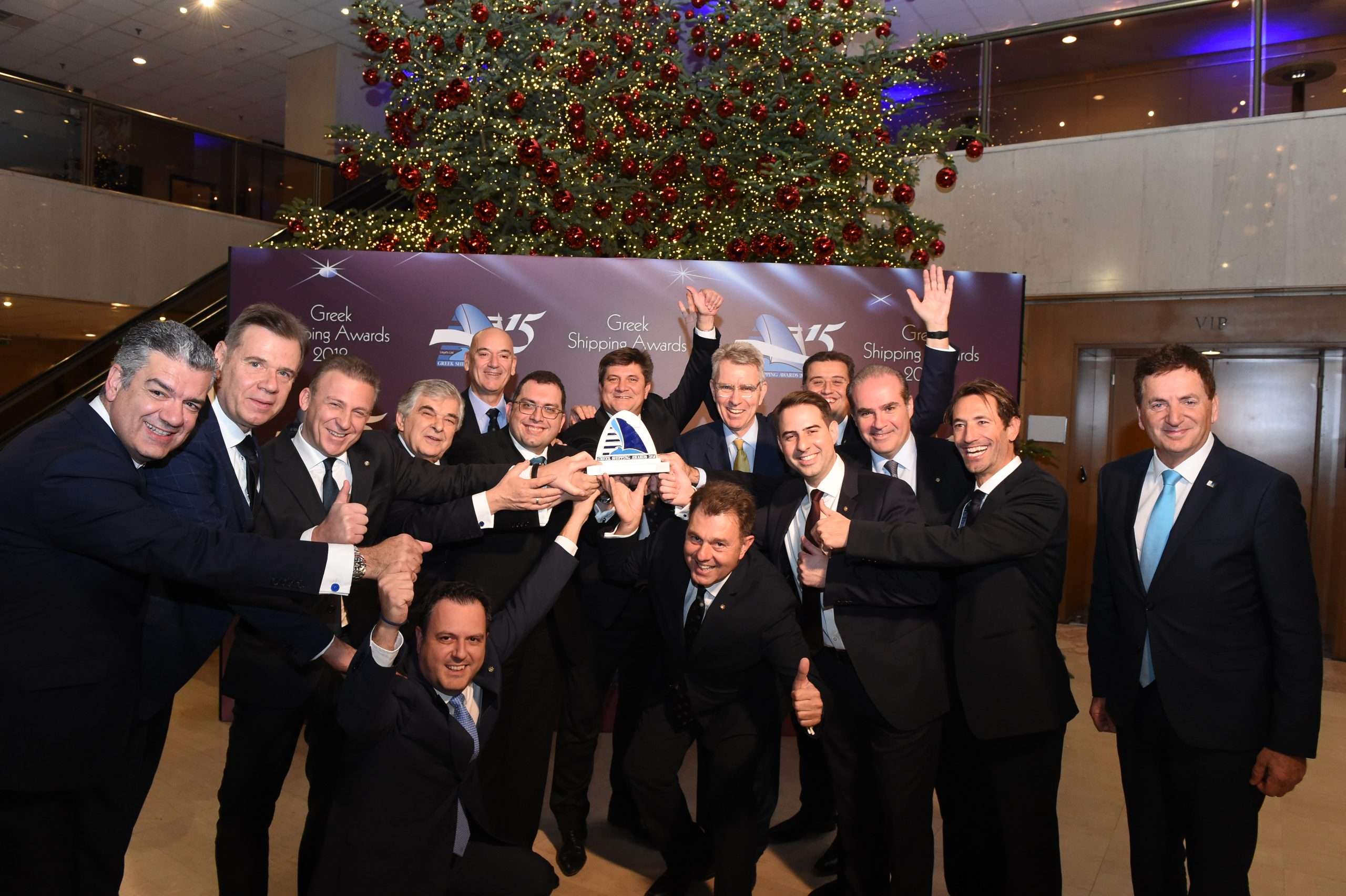 07 Dec

Lloyd's List Greek Shipping Awards
Lloyd's List Greek Shipping Awards – Piraeus International Centre Award – Propeller Club, Port of Piraeus
This year's Lloyd's List Greek Shipping Awards took place on Friday, December 7, 2018, at the Athenaeum InterContinental Hotel. The 2018 Awards were presented to the highest achieving organizations, companies, and personalities in the Greek Shipping Industry.
The International Propeller Club of the United States, International Port of Piraeus had the great honor of receiving the Piraeus International Centre Award. Mr. George Xiradakis, President of the Propeller Club of Piraeus, along with the Ambassador of the United States in Greece, Mr. Geoffrey Pyatt, accepted the Lloyd's List Award.
In their brief acceptance speeches, both Mr. Pyatt and Mr. Xiradakis identified the importance of the Hellenic Shipping Industry in Greece and the successful efforts, on behalf of the club, to promote the interest of the industry worldwide.
A transcript of the Ambassador of the United States in Greece, Mr. Geoffrey Pyatt's speech:
"Καλησπέρα σας. – The history of the U.S/Greek relationship is deeply intertwined with shipping; just as the history of Greek Shipping is inextricable with its relationship with the US. We are truly proud of the work of the Propeller Club of Piraeus does, to grow the relationship between the United States and Greece, but also to reinforce the importance of Greek Shipping as a driver in global commerce and the importance of Piraeus as a global hub for shipping which benefits us all. Congratulation George!"
The speech of the President of the Propeller Club, Mr. George Xiradakis:
"On behalf of the Board of Governors and the members of the International Propeller Club of United States of America, Port of Piraeus, thank you for the honor of presenting us this Award.I want to share with you our secret of success. We simply followed the operational pattern of Greek shipping, respecting principles, working hard and enjoying team spirit. During the last few years, the Propeller Club Port of Piraeus was expanded due to an excellent Board of Governors' team, consisting of successful market executives able to take and make fast decisions. Certainly, we also spent a lot of time making decisions but we had great fun as well. We followed simple mottos inspiring people, mainly those working in the International Shipping Center of Piraeus;
"Share the Care"
"Reflecting Rays of Success"
"Team up, Explore our potentials"
"It's in our DNA, Dedication / Navigation / Acceleration"
These are among some of the mottos that drove us to support our Society and honor meritocracy.
We ask from this fantastic event tonight, Greek people, any leader and citizen of our nation, to pursue this successful pattern of Greek Shipping, creating solid relationships based on honesty and extraversion. These characteristics remain in our DNA for thousands of years and assist our industry and ultimately all of us.
Thank you all.
Happy Birthday Lloyd's Greek Shipping Awards for your 15th Anniversary"
7262
Gallery