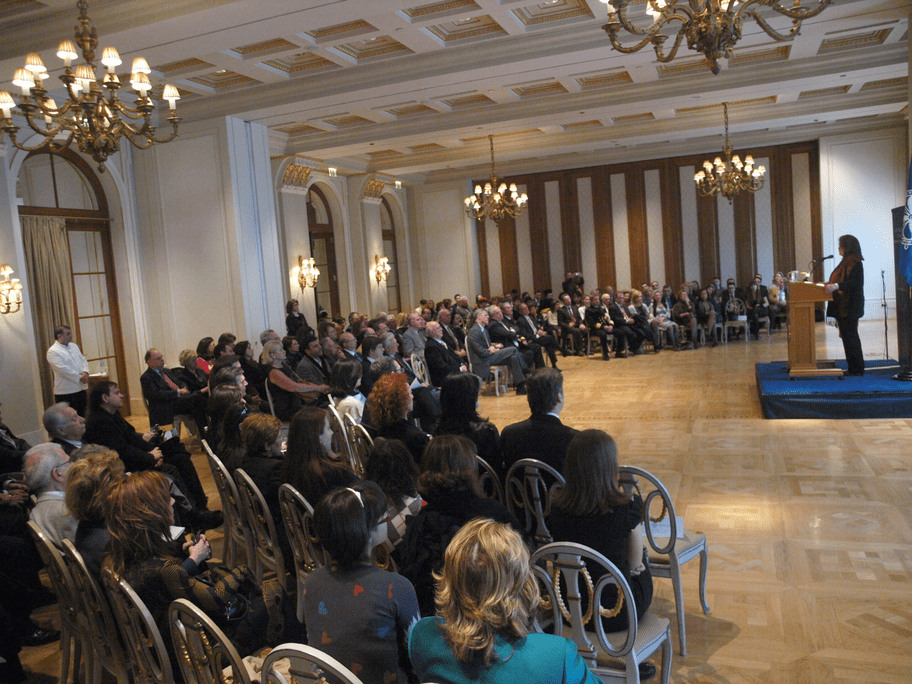 17 Jan

New Year Pita Cutting Ceremony
New Year "Vasilopita" Cutting Ceremony 2010
During a warm and elegant ceremony, the Board of Governors and the members of the International Propeller Club of the United States, International Port of Piraeus, took part in the cutting of the 'vasilopita' (the Greek New Year's cake). The event took place on Sunday, January 17, 2010, at the Grande Bretagne Hotel.
The Secretary-General of the Propeller Club, Mrs. Despoina Foros-Tsirozidis welcomed guests to the event and the Minister of the Economy, Shipping and Competitiveness, Ms. Louka Katseli, extended warm greetings and well wishes to all the members for the new year. Ms. Katseli then elaborated thoroughly about current Greek Maritime issues.
Mr. Paul Malik, Economic Counselor of the United States Embassy in Greece, also welcomed members and guests, wishing them a prosperous and joyous new year.
7011
Gallery