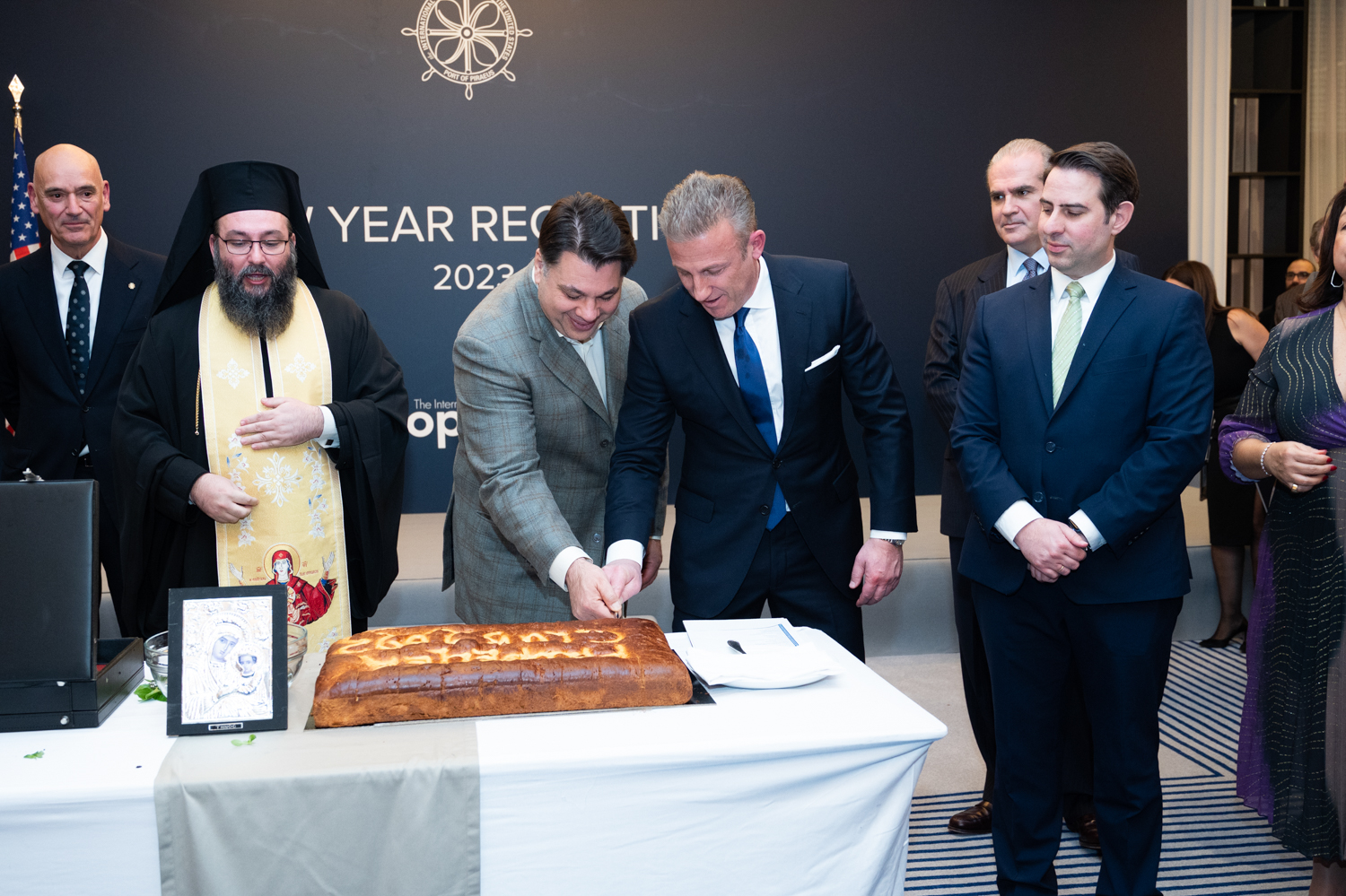 25 Jan

New Year Pitta Cutting Ceremony
New Year Pitta Cutting Ceremony
In a warm atmosphere and with great success, the traditional Vasilopita cutting of our Club took place on Monday, January 23 at the Grand Hyatt Hotel, in the presence of 370 distinguished guests.
Among our prominent attendees were the United States Ambassador in Greece and Honorary President of our Club, George Tsunis; the Minister of Maritime Affairs & Insular Policy, Giannis Plakiotakis; and the Minister of Education & Religious Affairs, Niki Kerameus.
During the event, our Club announced 22 scholarships, 17 donations, and 4 technical seminars to students and organizations.
In his brief greeting, our President, Costis Frangoulis, stated : "It fills us with pride and optimism that we manage to fulfill, in the best possible way, one of the main purposes of the Propeller Club. That is, to support the young and deserving children who excel and are the hope and future of our country. And to support organizations that carry out important social work."
The young generation provided the happy, positive ambience to the evening, with Pierce, Deree and ACS students performing traditional Greek dances and songs.
13888
Gallery