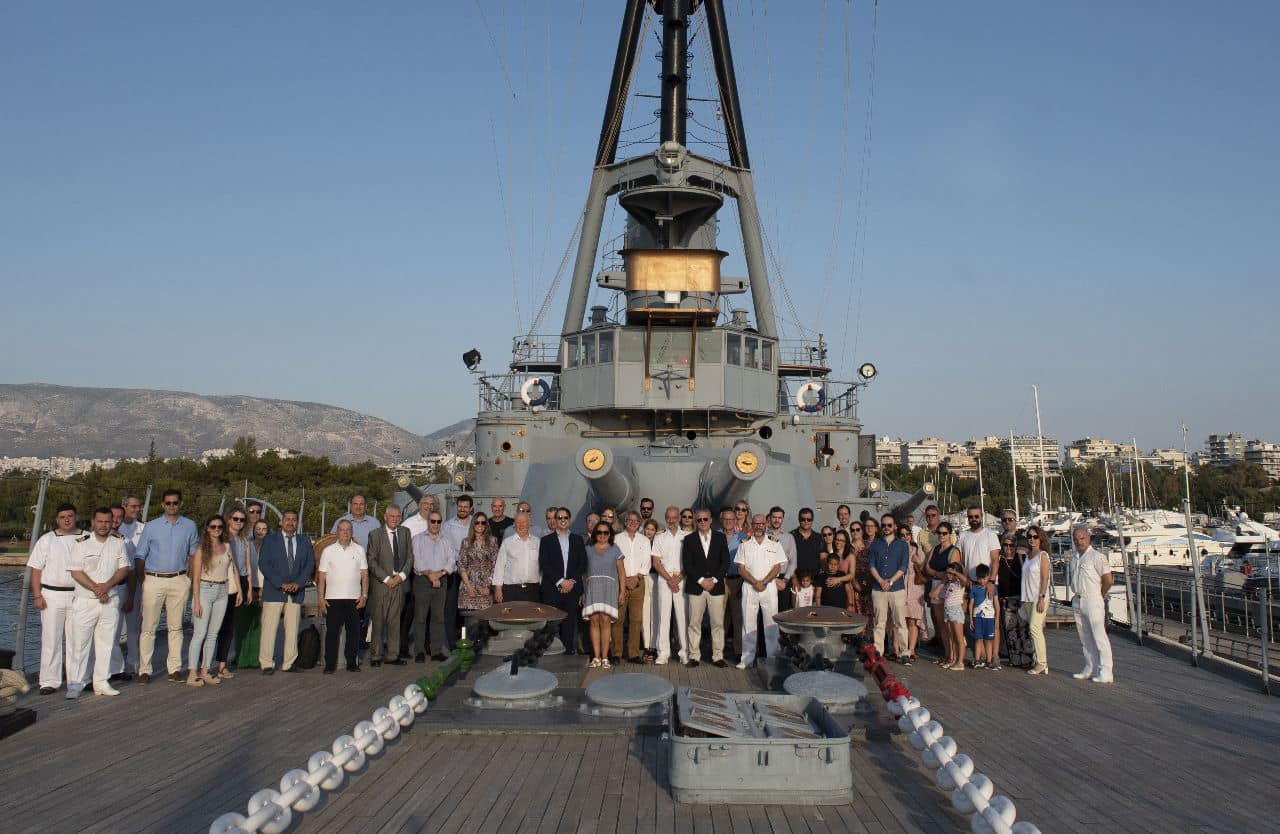 13 Jul

Private tour of the Floating Naval Museum – battleship Georgios Averof
Private tour of the Floating Naval Museum – battleship Georgios Averof
On the evening of July 4th, Members and friends of our Club had the pleasure of attending a private tour of the Floating Naval Museum – battleship Georgios Averof.
A heartfelt thank you to Rear Admiral I. Kalogeropoulos for his hospitality, Captain V. Asimakopoulos and the crew members for the warm welcome, as well as Lieutenant Commander (E) G. Kyriazis for his insightful guidance throughout the tour.
Special thanks to the Members of our Club for their enthusiastic participation and for making this visit a memorable one.
14514
Gallery