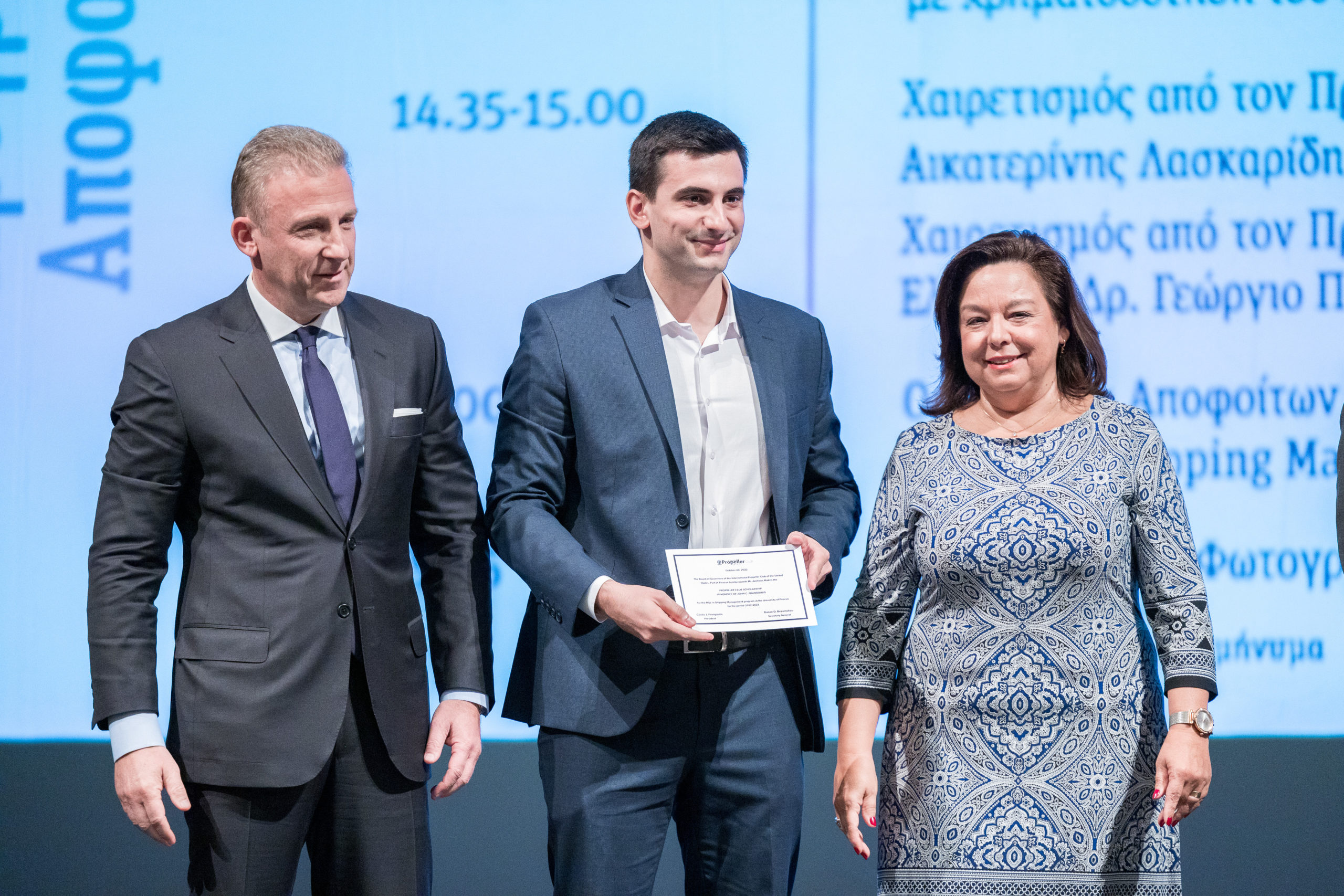 27 Oct

Propeller Club – Scholarship in Memory of John C. Frangoulis
Propeller Club – Scholarship in Memory of John C. Frangoulis
On October 20, our President, Costis J. Frangoulis with our Governor and Chair of the Donations and Scholarships Committee, Ms. Katerina Stathopoulou, attended the M.Sc. in Shipping Management Graduation Ceremony of the University of Piraeus and awarded a Propeller Club scholarship to Mr. Aristides Makris in memory of John C. Frangoulis for the M.Sc. in Shipping Management for the period 2022-2023.
This is a full scholarship to be funded annually by our President in memory of his father and awarded through our Club.
Our warmest congratulations to all those who graduated.
13626
Gallery